KEYBOARD WITH MOUSE GAMING V-100
Special Price LKR 3500.00
Regular Price:
Islandwide Delivery Available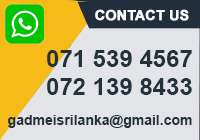 Backlit LED Light keyboard Function: FN+SL: 3 color (red, blue, purple) switch; FN+PB: Enter 1 color breath mode; FN+PS: Enter 3 color breath mode; FN+Up/Down Arrow: Brightness +/-.
Voiceless Gaming Mouse: 800-1200-1600-2000DPI; 4 Color: red, blue, rose, purple; DPI+Forward/Backward: the backlit on/off. (Note: Color and DPI will be changed simultaneously when pressing "DPI" button)
Mechanical keyboard combo Support System: Win7/ Win8/ Win10/ XP/ Vista/ Mac, etc; Keyboard supports 19 keys without conflict.
LED 3 Color Backlit Keyboard made with ABS material, Surface with crack pattern.