Mobile Earphone Hoco M16
Special Price LKR 1250.00
Regular Price:
Islandwide Delivery Available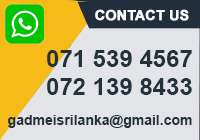 Before You buy this item, Please contact us!.
hoco Premium Products M16 " Ling sound" with microphone
1. Material: aluminum alloy, TPE enameled wire.
2. Cable length: 1.2m.
3. Weight: 12g.
4. Speaker: 9mm.
5. Sensitivity: 110dB±3dB.
6. Impedance: 16Ω±15%.
7. Frequency response: 20-20000Hz.
8. Jack: 3.5mm.
9. Mic: Controller with Mic.
10. Line control: Single key for control.
M16 Ling sound metal universal wired earphones 3.5mm jack with one button control and microphone 1.2m high elastic cable with TPE braid